CCI International Time Programme 2018-2019 Call for Proposals
05 February 2018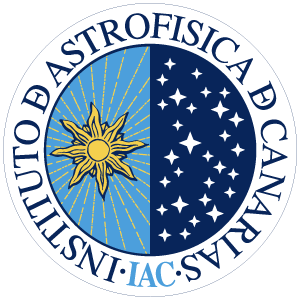 The Instituto de Astrofísica de Canarias' (IAC) Comité Cientifico Internacional (CCI) or International Scientific Committee of the Roque de los Muchachos (ORM, La Palma) and Teide (OT, Tenerife) observatories has issued a Call for Proposals for 2018, inviting applications for International Time Programmes (ITP) on telescopes installed at these Observatories. This includes the Liverpool Telescope.
The deadline for applications is 28th February 2018.
The ITP offers up to 5% of the observing time, evenly spread throughout the year and the lunar cycle. A proposal can request up to 15 nights/year of observing time. A proposal can cover a period of up to two consecutive years, i.e. in this case, up to a maximum of 30 nights / 160 hours per telescope can be requested. Proposals must include a justification of the time requested on each telescope.
The complete Call for Proposals document can be downloaded here. Further details and an application form can be obtained from the CCI ITP web site. Applications are made directly to the CCI, but for LT technical enquiries, please contact our Phase 1 Support or the Support Astronomer.